It all starts with establishing core marketing strategies. Followed by defining target segments, identifying customer personas and understanding competitive positioning. The strategies must be supported with measurable metrics to benchmark performance. A proven recipe for product and campaign success.

Hotels and resorts operate in a complex, global and highly fragmented market. Effectively managing rates, inventory and content across GDS, OTA, direct interfaces, channel managers and a website CMS requires planning and efficient operational processes. Only then can efficient revenue management strategies must be executed to maximize profitability.

Travelers, hoteliers and travel sellers are all adopting new technologies. A critical challenge is integrating new tools with CRS, PMS, RMS and CRM systems. Updating reservation systems, revenue management or mobile platforms requires analysis based on guest needs and operational management capabilities.

Highly engaged guests represent the difference between a beautiful hotel and a successful hotel business. Hotel industry leadership must focus efforts on creating value for travelers. With the growth of big data and social media, businesses can cost effectively communicate with travelers in more authentic, transparent and relevant ways.
Engagements


Product Development & Launch Strategy for National Geographic Unique Lodges of the World


Dynamic Packaging Technology and Customer Care Initiative


Destination Resort
Development of Integrated Guest Loyalty Program


Papers on Big Data, Semantic Technology & Hotel Distribution


G8 Government
Industry Sector Analysis, Functional Process Definitiion and Attribution Modeling
Views from a Corner Suite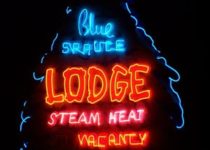 November 30, 2015 By Robert Cole Leave a Comment
Which Marriott and/or Starwood hotel brands deserve to survive or die? The losers will fall into the hotel brand deadpool. Marriott International's unexpected $12.2 billion acquisition of Starwood … [Read More...]
Featured Presentation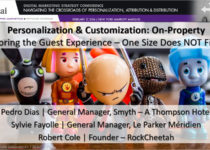 Tailoring the Guest Experience: One size does NOT fit all. A presentation by Robert Cole of RockCheetah, Sylvie Fayolle – GM, Le Parker Méridien and Pedro Dias – GM, Smyth for HSMAI Digital Marketing Strategy Conference, held at the Marriott Marquis in New York, New York on February 17, 2016.
Travel Quote of the Day
May 2, 2016
"After every shirt she looks at me and smiles, letting go of air she no longer needs. She laughs after the sweater, knowing I'm gonna tell her it's too hot for it, knowing she'll say it's for the plane and ask "what if the room gets cold?" – Darnell Lamont Walker | Travel Quote of […]
May 1, 2016
"Books are not about passing time. They're about other lives. Other worlds. Far from wanting time to pass, one just wishes one had more of it. If one wanted to pass the time, one could go to New Zealand" – Alan Bennett | Travel Quote of the Day
April 30, 2016
"I got your letter today, said you gone for good.
I would get you back, if only I could.
I don't know where you gone. I don't know who you with.
All I know is that I'm lonely back here and I can love you better than him.
Put your trust, all in me, baby come home" Davy Knowles and Back Door Slam | Travel Quote of the Day
RockCheetah – Solid Strategy • Fast Execution