It all starts with establishing core marketing strategies. Followed by defining target segments, identifying customer personas and understanding competitive positioning. The strategies must be supported with measurable metrics to benchmark performance. A proven recipe for product and campaign success.

Hotels and resorts operate in a complex, global and highly fragmented market. Effectively managing rates, inventory and content across GDS, OTA, direct interfaces, channel managers and a website CMS requires planning and efficient operational processes. Only then can efficient revenue management strategies must be executed to maximize profitability.

Travelers, suppliers and intermediaries are adopting new technologies. The critical challenge is aligning these new tools with existing platforms. Questions such as "native app or mobile web?" and "interface or integrate?" require thorough analysis based on customer needs and organizational capabilities.

Customers represent the difference between a great idea and a great business. Travel industry leaders must focus efforts on creating value for their clients. With the growth of social media, businesses can communicate with their most valuable customers in a more authentic, transparent and relevant way.
Recent Engagements


Web Site Redevelopment and Booking Engine Integration

Two White Papers on Semantic Search & Hotel Distribution


Website Development / SEO / Salesforce Automation / Email & Telephony Integration


Travel Start-up
Business Strategy, Product Formulation and Market Sizing


Global Hotel Group
Dynamic Packaging Initiative
Views from a Corner Suite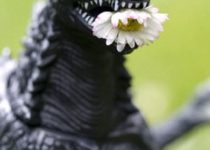 April 17, 2013 By Robert Cole Leave a Comment
Big Data, the Deep Web and the Semantic Web are important technologies that demand the attention of travel marketers. While buzzwords constantly swirl around various hot technologies, these three … [Read More...]
Featured Presentation
The Association of Travel Marketing Executives invited Robert Cole to return and present a keynote speech on the significant impact Big Data, Deep Web and Semantic Technologies will have on travel marketing. The annual conference was held at the Hyatt Regency Miami on April 17, 2013. It was stressed that the focus should be on business and marketing objectives and not solely the technologies.
Travel Quote of the Day
May 20, 2013
"There are far, far better things ahead than any we leave behind" – C. S. Lewis
May 19, 2013
"Thanks to the interstate highway system, it is now possible to travel from coast to coast without seeing anything" – Charles Kuralt
May 18, 2013
"I think I'm going to Katmandu, that's really, really where I'm going to" – Bob Seger (Katmandu) Watch the Video:
RockCheetah – Solid Strategy • Fast Execution