It all starts with establishing core marketing strategies. Followed by defining target segments, identifying customer personas and understanding competitive positioning. The strategies must be supported with measurable metrics to benchmark performance. A proven recipe for product and campaign success.

Hotels and resorts operate in a complex, global and highly fragmented market. Effectively managing rates, inventory and content across GDS, OTA, direct interfaces, channel managers and a website CMS requires planning and efficient operational processes. Only then can efficient revenue management strategies must be executed to maximize profitability.

Travelers, hoteliers and travel sellers are all adopting new technologies. A critical challenge is integrating new tools with CRS, PMS, RMS and CRM systems. Updating reservation systems, revenue management or mobile platforms requires analysis based on guest needs and operational management capabilities.

Highly engaged guests represent the difference between a beautiful hotel and a successful hotel business. Hotel industry leadership must focus efforts on creating value for travelers. With the growth of big data and social media, businesses can cost effectively communicate with travelers in more authentic, transparent and relevant ways.
Engagements


Product Development & Launch Strategy for National Geographic Unique Lodges of the World


Dynamic Packaging Technology and Customer Care Initiative


Destination Resort
Development of Integrated Guest Loyalty Program


Papers on Big Data, Semantic Technology & Hotel Distribution


G8 Government
Industry Sector Analysis, Functional Process Definitiion and Attribution Modeling
Views from a Corner Suite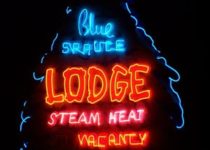 November 30, 2015 By Robert Cole Leave a Comment
Which Marriott and/or Starwood hotel brands deserve to survive or die? The losers will fall into the hotel brand deadpool. Marriott International's unexpected $12.2 billion acquisition of Starwood … [Read More...]
Featured Presentation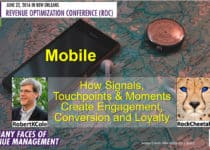 A presentation by Robert Cole, CEO of RockCheetah titled Mobile: How Signals, Touchpoints, and Moments Create Engagement, Conversion and Loyalty, for the Hospitality Sales & Marketing Association International (HSMAI) Revenue Optimization Conference on June 22, 2016.
Travel Quote of the Day
July 13, 2016
"Italy and London are the only places where I don't feel to exist on sufferance" – E.M. Forster | Travel Quote of the Day
July 12, 2016
"Cities were always like people, showing their varying personalities to the traveler. Depending on the city and on the traveler, there might begin a mutual love, or dislike, friendship, or enmity. Where one city will rise a certain individual to glory, it will destroy another who is not suited to its personality. Only through travel […]
July 11, 2016
"I think that somebody with the resources and innovation and the idea is going to come out of nowhere and come up with a successful space travel program" – Kevin J. Anderson | Travel Quote of the Day
RockCheetah – Solid Strategy • Fast Execution